Main content starts here, tab to start navigating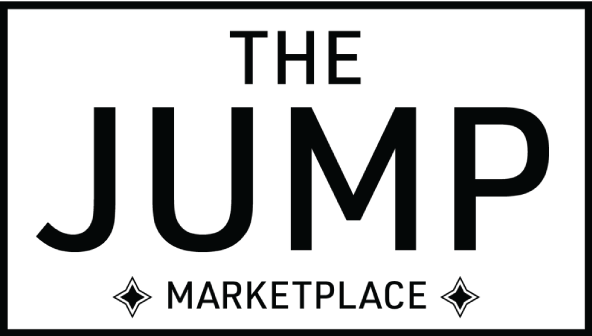 Slide 1 of 6
Slide 2 of 6
Slide 3 of 6
Slide 4 of 6
Slide 5 of 6
Slide 6 of 6
Our Marketplace
The Marketplace at The Jump has been meticulously curated to feature high quality products at an approachable price. Within the Marketplace there are several different vendors who each carry distinct products that are unique to The Jump.
Marketplace Hours:
MON - SAT 10:00 AM - 6:00 PM
SUNDAY 12:00 PM - 5:00 PM
Curated by The Loft
Simple Beauty. Pure Wellness. Curated by The Loft.
The Marketplace at The Jump has partnered with Bozeman's premier day spa, The Loft Spa to deliver on its mission to help you pamper your body, ease your mind and love yourself.
Curated by The Loft will offer a wide range of luxury spa products and Montana made goods such as: R+Co Haircare, Jane Iredale Make Up, glō Luxury Oils, Sonoma Lavendar Heated Spa Products, and Voluspa Candles.
Book Therapy and Moore
Book Therapy and Moore brings to The Jump one of the most charming traditions of a slower paced life, the independent bookstore, a place where knowledge and generosity co-exist to educate and entertain guests. Depending on one's mood, it's the perfect spot for socializing with your fellow human over a cup of coffee (or glass of wine from The Day Bar), or tuning out the modern world entirely and getting lost in the pages of a great book. Book Therapy and Moore at The Jump features an eclectic mix of books, jewelry, readers, toys, funny socks, cards, bookmarks, coffee mugs, t-shirts, and journals.
The Day Bar
While you're shopping our evolving collection of artisan food, modern goods, and unique one of a kind finds, enjoy a glass of wine or craft beer from our Day Bar.
We are wired for village-style community. We need good food and good friends and The Day Bar at The Jump invites locals and visitors alike to gather together and connect with each other. You may not solve the world's problems while sitting at The Day bar but you'll sure enjoy yourself. Our Day Bar offers snacks, delicious salads, hot soups and The Marketplace has treats to satisfy the sweet tooth.
Marketplace Goods
Back in the day, if you wanted to get into the rhythm of a community, you would go to its market and search for treasures. One could sample local specialties, find exciting goods and walk away with a unique memento. Anything from a small trinket to a show-stopping future family heirloom was on display and ready for the taking. This is the world we have recreated at The Marketplace, a uniquely curated shopping destination located in The Jump building. A modern day mercantile with an upmarket touch, it offers thoughtful essentials as well as a range of unique goods you didn't know you needed until you saw them. Isn't that what great shopping is all about?
We invite you to stay awhile, bring your friends and family, and enjoy a beverage, good food and a laugh. The best of life happens when you are busy making memories.